Netflix onthult eerste beelden van dramaserie Away
8 juli 2020
Netflix Original serie Away met Academy Award winnaar Hilary Swank is vanaf 4 september wereldwijd en exclusief beschikbaar op Netflix Over Away De Netflix Original serie Away is een spannend en emotioneel verhaal over wat we als mens kunnen bereiken en de persoonlijke offers die we hiervoor moeten brengen.
De Amerikaanse astronaut Emma Green (Hilary Swank) bereidt zich voor op haar eerste missie naar Mars waar ze leiding geeft aan een internationale crew. Een zware beslissing, zeker wanneer blijkt dat haar man (Josh Charles) en tienerdochter (Talitha Bateman) haar thuis meer dan ooit nodig hebben… Naarmate de reis van de bemanning naar de ruimte intensiever wordt, spelen er bij de crew onderlinge conflicten en wordt het gemis naar het thuisfront alsmaar groter. In de serie Away zien we dat de nodige offers gemaakt moeten worden voor wie voor het hoogst haalbare wil bereiken.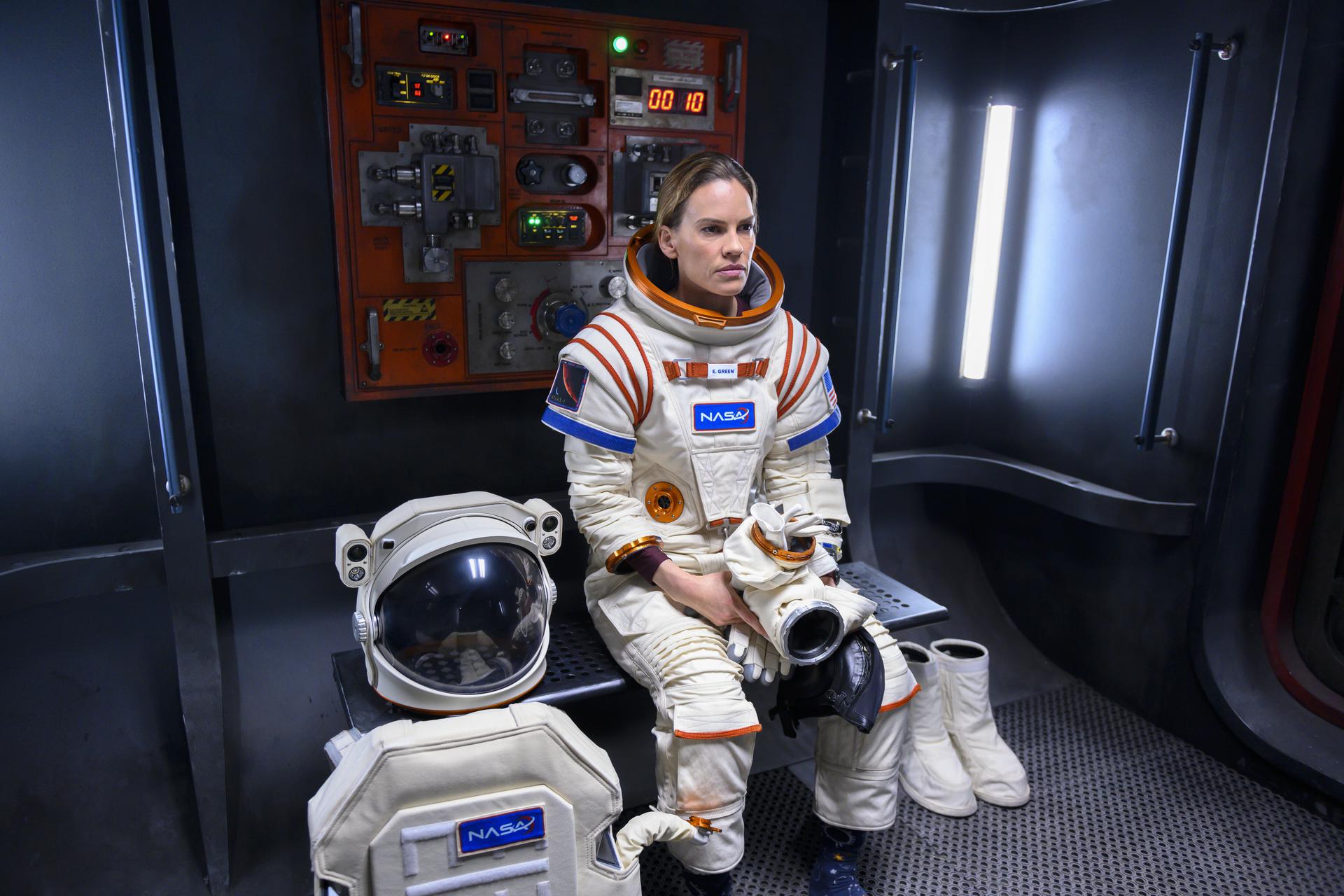 Emma Green (Hilary Swank) Emma Green is an American astronaut and former Navy pilot. She is the commander of the first mission to Mars. She is a headstrong, empathetic and highly intelligent astronaut and leader. She is married to Matt Logan, a chief engineer at NASA. Emma and Matt have a 15-year-old daughter, Lex. Matt Logan (Josh Charles) Matt Logan is a NASA engineer whose wife Emma Green is commanding the first mission to Mars. He faces the already enormous challenges of dealing with the mission from home, while trying to raise their teenage daughter on his own.
Alexis "Lex" Logan (Talitha Bateman) 15-years-old Lex is the daughter of astronauts Emma Green and Matt Logan. Like her father, Lex is supportive and proud of her mother's three-year mission. She struggles with coming of age while her mother is on the mission and her father faces his own struggles.
Misha Popov (Mark Ivanir) Misha Popov is a Russian cosmonaut and engineer on the mission to Mars alongside Emma Green. The most experienced member of the crew, Misha doesn't lack for ego, but secretly struggles with the personal sacrifices he made to get to space.
Kwesi Weisberg-Adebayo (Ato Essandoh) Kwesi Weisberg-Adebayo is a British citizen from Ghana. Kwesi (pronounced Kway-Si) is good-humored, modest, and a man of deep faith. He's a world-renowned botanist and carries with him the hope of growing life on Mars.
Ram Arya (Ray Panthaki) Ram Arya is an Air Force fighter pilot from India. While the other astronauts are forced to reckon with their attachments to earth and their families, Ram is quite alone in the world.
Lu Wang (Vivian Wu) Lu Wang is a chemist and astronaut representing China. She is intelligent and pragmatic but below her focused exterior, she has a complex personal life. She is married with a young son.
Melissa Ramirez (Monique Curnen) Melissa Ramirez is a former astronaut who is Emma's Crew Support Astronaut. Her job is to be Emma's Liaison To Earth. Melissa gave up her own career as an astronaut to support her special needs child, but she is there for Emma and her family. She takes care of Lex in Matt and Emma's absence.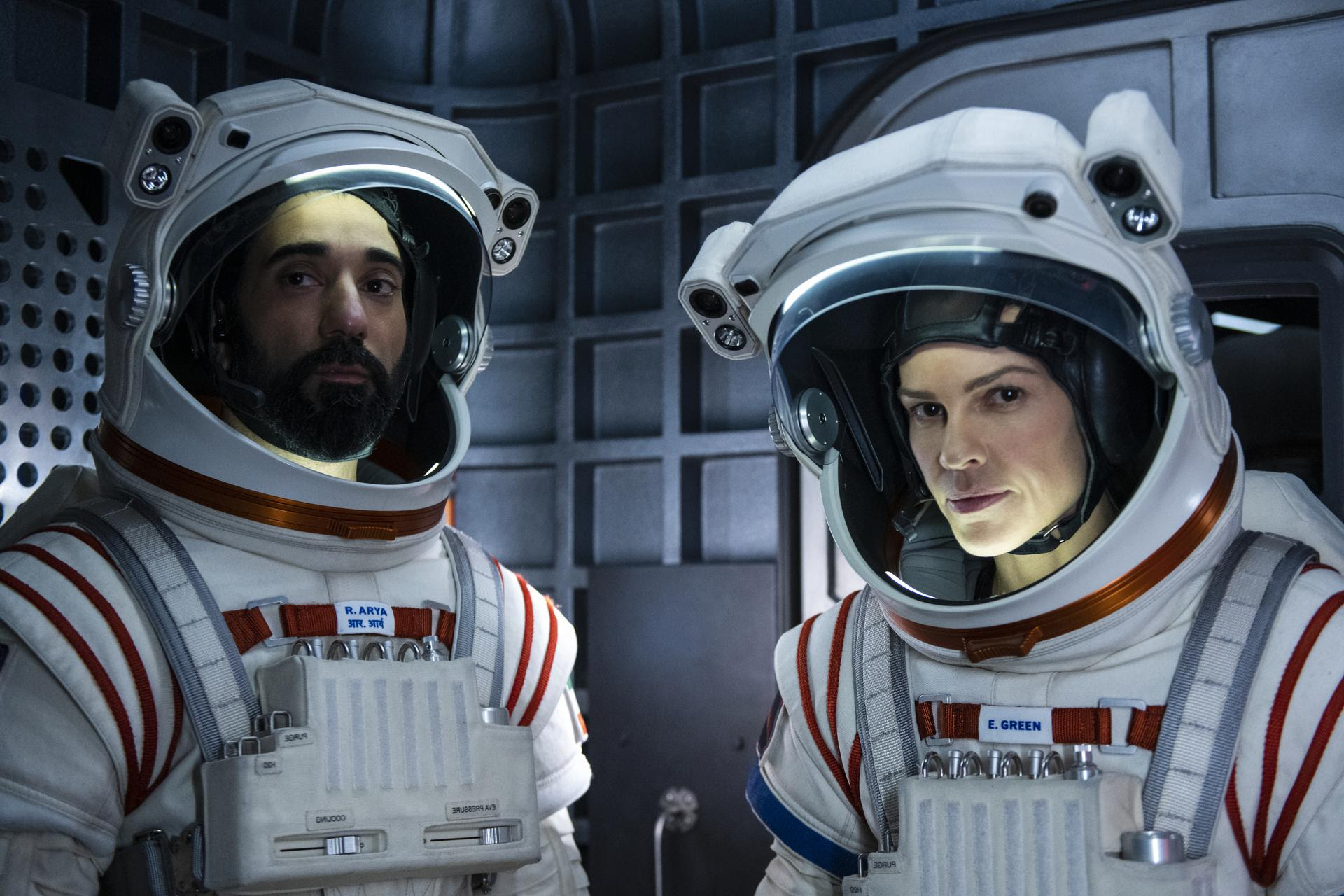 De serie is gemaakt door Andrew Hinderaker en geproduceerd door Jessica Goldberg, Jason Katims, Matt Reeves, Andrew Hinderaker, Edward Zwick, Hilary Swank, Adam Kassan en Jeni Mulein.